Come to the place where luxury and innovation meet. You know the names that define luxury in the auto industry, and this can be your chance to get behind the wheel of one of these rides. You can also take your driving experience to new heights with the innovation of electric power.
Here at BMW of Jackson, we can help drivers in Jackson, Clinton, Ridgeland, and Madison, MS, find the ride for you. Take a closer look at this comparison between the 2023 BMW iX vs. Mercedes-Benz EQS SUV.
---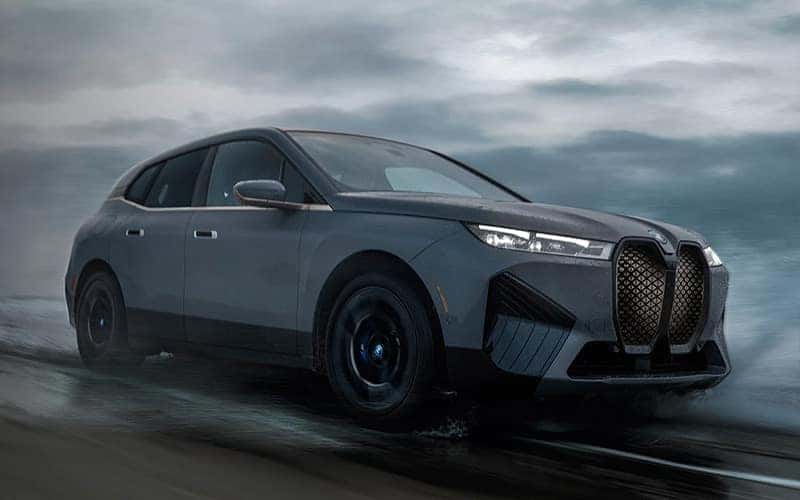 Engine
The foundation of your vehicle is in the power under the hood. An electric vehicle (EV) is going to provide a different type of power but can still deliver the same great performance you expect and rely on.
The 2023 BMW iX has a dual all-electric motor system that provides 516 horsepower and 564 lb-ft of torque. The Mercedes-Benz EQS SUV has a Permanently Excited Synchronous electric motor that gets 329 horsepower and 417 lb-ft of torque.
Both vehicles are paired with an automatic transmission to promote smooth driving.
---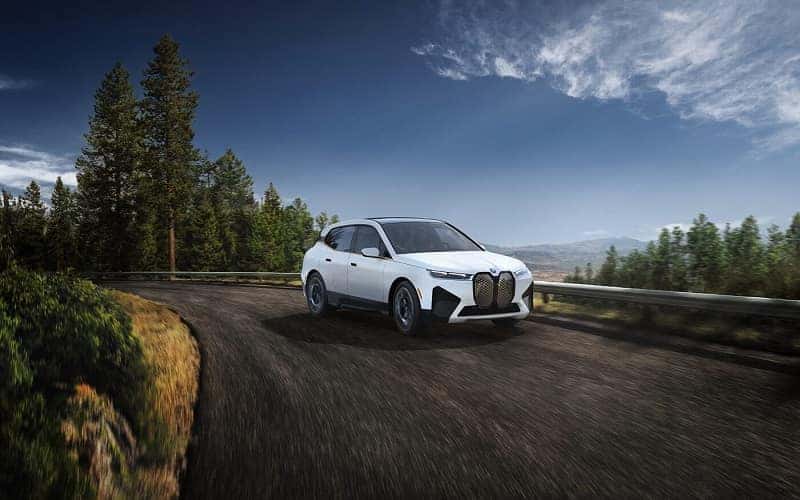 Range
Another important part of choosing an electric vehicle is understanding the range you'll get. This allows you to have more control over the distances you drive and to figure out how to plan your road trips based on the mileage you'll have from one charge.
The 2023 BMW iX can provide an estimated range of 305 to 324 miles. It also provides numerous charging options that allow you to add up to 200 miles of range in approximately 30 minutes with on-the-go charging solutions. At-home solutions can also yield a full charge in under 12 hours.
The Mercedes-Benz EQS is similar, providing an estimated 350 miles of range and offering similar charging solutions. However, you may discover that charging times for the BMW iX are slightly faster than the Mercedes-Benz EQS.
---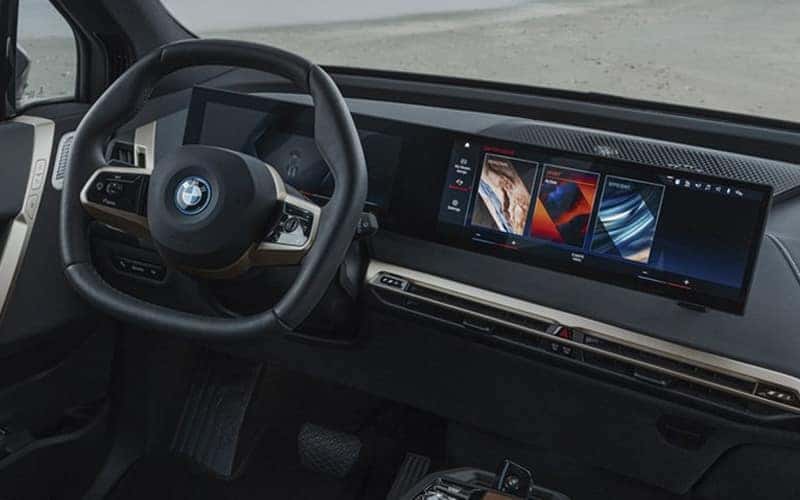 Technology
Drivers love to have technology in their vehicles, especially to enhance the luxury experience. Both the BMW iX and the Mercedes-Benz EQS provide technology features that can help on your travels.
The most noticeable feature is the central information displays. The BMW iX offers a 14.9-inch central information display that can be operated by voice, touchscreen, or the iDrive touchpad Controller. This can provide access to Navigation, Bluetooth® wireless technology, USB-C ports, and more. The Mercedes-Benz EQS offers a similar system, but with a smaller display at 12.8 inches.
Both vehicles also make it easy to see important driving information with their respective 12.3-inch digital instrument clusters.
---
Come See the 2023 BMW iX Today
Now that you know more about the 2023 BMW iX vs. Mercedes-Benz EQS SUV, it's time to make a decision about which luxury ride is right for you. Here at BMW of Jackson, we're prepared to help you get on the roads of Jackson, Clinton, Ridgeland, or Madison, Mississippi, in style.
Contact us today or visit us to get the process started.