BMW Oil Change near Ridgeland MS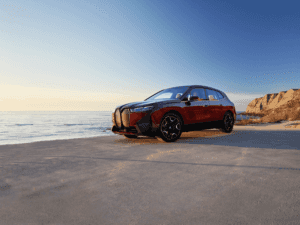 The next time you find yourself needing an oil change for your BMW, it's a good idea to search for one near Ridgeland, MS. Here at BMW of Jackson, we're ready and able to get your vehicle into our service center, perform the oil change, and get you back on the road in no time.
In this little overview, we'll highlight some important points that'll help give you a better idea of why you should get an oil change and what we can do to make the process painless.
Why Should I Get an Oil Change?
That's a great question! There are multiple reasons, but the primary one is that the health of your oil directly impacts the health of the rest of your vehicle. A small problem starting with your oil can easily escalate to bigger complications and lead to hazardous driving or other mechanical issues.
As today's modern engines have evolved, it is paramount that you do your best to keep an eye on the quality of the oil in your system. You'll want to make sure it's the right kind and up to date. Our service team is trained to ensure that your oil is in great condition.
What Signs Should I Look for?
There are plenty of signs you should be on the lookout for when it comes to the health of your oil. Some are easier to spot, while others are inscrutable due to being symptoms of other vehicle issues. You don't need to worry, we'll tackle that.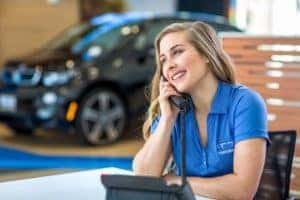 Probably the simplest sign is when the oil change light turns on. This is telling you that the oil in your system is old and close to expiring. It's wise to check your oil dipstick to get a better idea of what's going on. If things escalate, then the check-engine light will pop on.
As oil acts as a protective lubricant inside the engine, it generally keeps noise low. As your oil decreases or becomes polluted, your engine is going to make a louder decibel of sound. Also, when you experience frequent overheating, it may be an engine issue or oil-related. We suggest immediately scheduling service.
Other signs include color and consistency. The color of your oil will tell you its health. It should look amber in color and be semi-translucent. As you rack up miles, that color is going to darken and become polluted with particles. It's encouraged to check on your oil twice a month using your dipstick.
Our Service Center
When you bring your vehicle in for an oil change, you'll be impressed by our service center. Staffed by BMW-trained technicians, they are well-prepared to service your vehicle with swiftness and professionalism.
In our center, we offer BMW FastService®, which is dedicated to completing your vehicle's needed service in an hour or less. Our technicians use only  original BMW parts when completing repairs.
Oil services are included on our menu, so all you need to do is schedule an oil change and it'll be done in no time.
Schedule an Oil Change Today!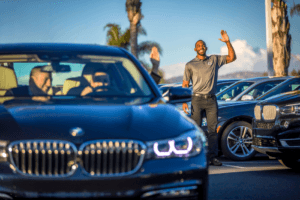 Now that you've had a chance to read over our guide, it's time for you to take the next step. The health of your oil reflects on the rest of your vehicle, so you don't want to let any issues linger. We here at BMW of Jackson know it's important to get your oil checked.
So, for those drivers in Ridgeland, MS, with oil issues of any severity, don't hesitate to call and schedule an oil change today!
---