2021 BMW X5 vs LEXUS GX

---
Once upon a time, you dreamt of a posh horse and carriage carrying you to fancy balls, but now reality calls your name.
Dropping children off at school and toting groceries home, though, will seem like an elegant adventure in a luxury SUV. Both the 2021 BMW X5 and 2021 Lexus GX make you feel like royalty when you drive through the streets of Jackson, Clinton, Ridgeland, Mississippi, and Madison.
BMW of Jackson knows how to make fairy tales come true by introducing you to their line of luxury SUVs and sedans.
Between the BMW X5 and Lexus GX, though, which one will be the perfect blend of reality and fantasy for you? We will reveal the hidden but definite differences between these vehicles.
INTERIOR AMENITIES FIT FOR ROYALTY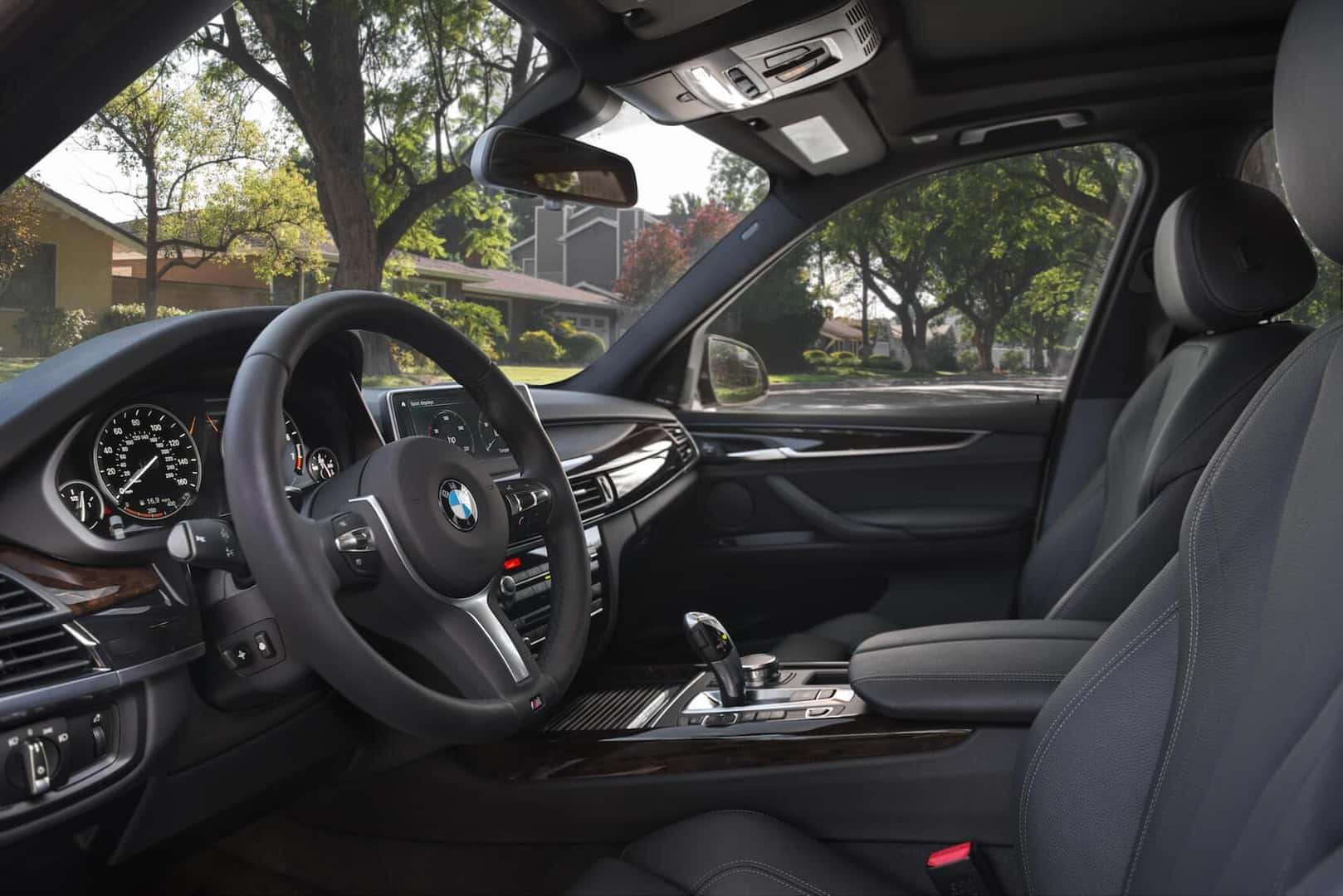 Looking for enough cargo space for the royal splendors you bring home from weekly outings or vacations? The BMW X5 delivers the goods with a cargo capacity of a stunning 72.3 cubic feet. Only 64.7 cubic feet of available space exists in the Lexus GX.
More front headroom and shoulder room comes in the BMW than the Lexus. The X5 headroom measures 40.7 inches with 60 inches of shoulder room. You can expect 38 inches of front headroom and 55.4 inches of shoulder room in the GX.
To defeat humid temperatures, the X5 offers a deluxe four-zone automatic climate control system for both rows to get relief. While you can opt for three-zone automatic climate control in the GX, that is the premium level system Lexus offers.
Both vehicles supply moonroof features, which create the illusion of more space within your car and let breezes caress the cabin. The Lexus gives you a standard, no-frills power moonroof.
In the BMW, look skyward at the beautiful, dual-panel panoramic moonroof. With the Executive package, the moonroof can produce a colorful, stunning show at night with the Panoramic Sky Lounge LED Roof.
BMW X5 VS LEXUS GX: LUXURY SEATING
Many cars––including the X5 and GX––feature the comfort of heated seating, but did you know that the X5, unlike the GX, offers heated front armrests?
Another difference between the two vehicles lies in the fact that the X5 supplies standard three-stage heated front seats. While heated front seats are available in the GX, they don't come standard and do not offer three separate stages of comfort.
While you may not use the heated seats to take the chill out of the air, they can soothe a sore back like you just visited a spa. Let your body luxuriate in the warm decadence!
In addition to this perk, BMW drivers can upgrade their front seat thrones with the Luxury Seating Package that includes 20-way power Multi-contour seats and eight massage programs to elevate your level of bliss. At its best, the Lexus provides you with available 10-way power-adjustable front seats.
2021 BMW X5 VS LEXUS GX: TECHNOLOGY OPTIONS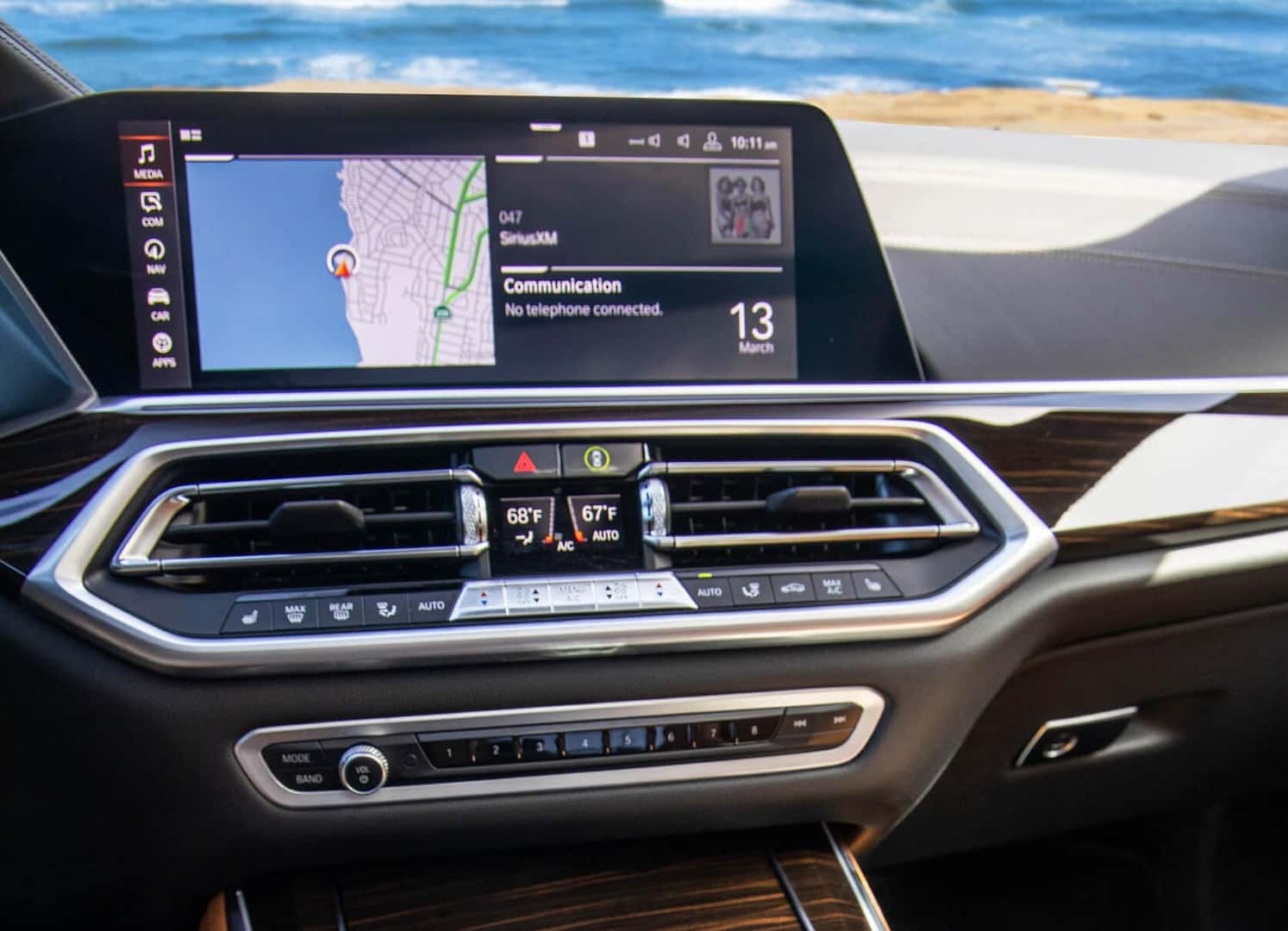 Slipping into the driver's seat of either vehicle, you reach for the touchscreen to access music and navigational apps or place a call to a friend or family member.
In the BMW X5, the Live Cockpit Professional provides two touchscreen displays at an extravagant 12.3 inches to view your directions or input your music. The Lexus GX gives you one digital touchscreen to access your information.
Putting your car in gear, navigational tools help you drive safely and see what's on the road in front of you. The X5 keeps your focus on the road by projecting information––such as speed and directions––directly onto the windshield, otherwise known as a Head-up Display.
The GX displays similar information, but you must divert your attention and drop your head down to see it on the screen.
The available Gesture Control system, another unique method of controlling your BMW, allows you to use five natural and easy-to-use gestures to operate your vehicle. You cannot find anything comparable in the Lexus.
BMW X5 VS LEXUS GX: PARKING-ASSIST SYSTEMS
BMW understands that parking can be a challenge even for experienced and champion drivers, so you can boost the power to park with the Parking Assistance Package that includes Parking Assistant Plus, your resident parallel parking expert. In the Lexus, only the Intuitive Parking Assist gives you a little guidance when parking.
BMW X5 VS LEXUS GX: PERFORMANCE & FUEL ECONOMY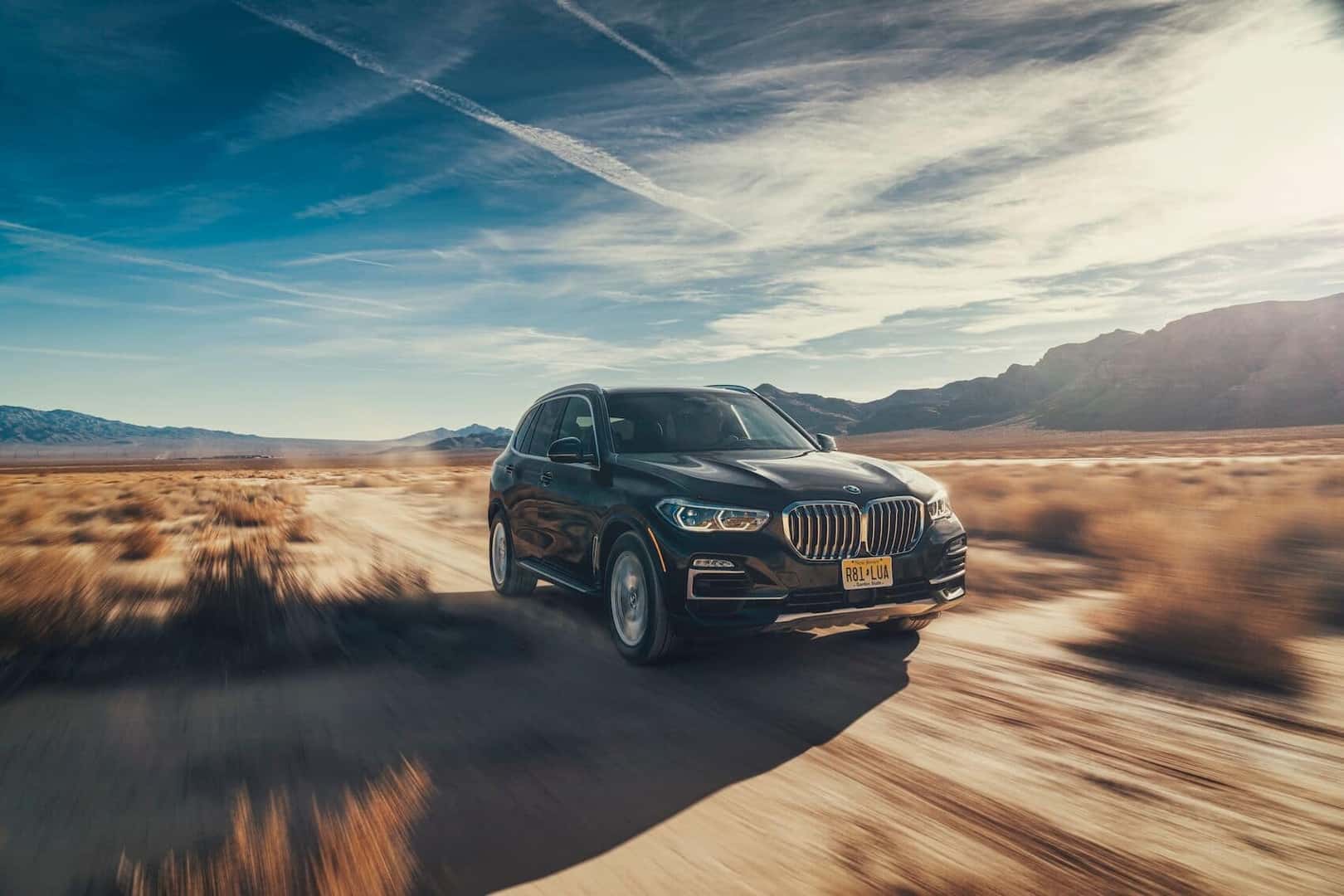 Obviously, both the X5 and GX achieve speeds faster than a horse and carriage. In fact, the BMW can accelerate from 0-60 MPH in 5.3 seconds and reach a top speed of 130 MPH, as opposed to the 7.8 seconds and top speed of 110 MPH that the Lexus demonstrates.  But do they differ in levels of performance?
When you get your vehicle in gear, the X5 delivers 335 horsepower backed with 331 lb-ft of torque, while the GX conveys 301 horsepower backed with 329 lb-ft of torque.
With the BMW, you get a standard 8-speed Sport Automatic transmission with Sport and Manual shift modes. The Lexus contains a 6-speed sequential-shift automatic Electronically Controlled Transmission.
The fuel economy between both cars speaks volumes in that the X5 provides an EPA-estimated 21 city/26 highway MPG, and the GX gets an EPA-estimated 15 city/19 highway MPG.
For those drivers interested in towing a boat or trailer on a weekend jaunt, the BMW will tow up to 7,200 pounds when equipped with the optional trailer hitch. If you choose to use your Lexus for hauling, it only gives you a maximum towing capacity of 6,500 pounds.