Buying vs Leasing

When you're ready to upgrade your vehicle and think about buying or leasing a new ride, the excitement can run very high. A new car or SUV can bring a lot of joy to your commutes around Jackson, Clinton, Ridgeland, and Madison, MS, and our team at BMW of Jackson knows that.
Buying and leasing both have benefits. In order to help make your decision between buying or leasing your next vehicle, we have outlined these differences below.
Leasing: How It Works
Leasing can be beneficial for a variety of reasons. At the very basic level, a lease is essentially a long-term rental. You do not own the vehicle you are leasing, so you usually won't need to make a large (or any) down payment. Up front costs with a lease agreement include the first month's payment and a security deposit, which is often a lower amount than a down payment for a purchase.
A lease agreement can be advantageous for drivers who do not have their heart set on a specific model and would like to try a late-model ride.
Leasing Benefits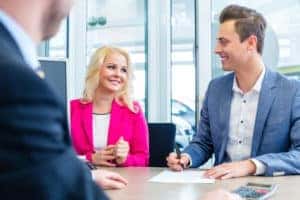 For drivers who are seeking a vehicle for a shorter term without the obligation to pay for the entire cost of the vehicle, leasing can be a beneficial way to go.
Some of the other advantages of leasing include:
• Lower Monthly Payments—Lessees will often make lower than average monthly payments when compared to loan payments. Drivers who lease are only borrowing and repaying the amount that the vehicle depreciates over the lease term.
• Higher Trim Levels—Leasing a vehicle will often allow drivers to experience a higher trim level because you are not responsible for the full cost of the vehicle, allowing you to stretch your budget.
• Changing Vehicles—Since a lease agreement only lasts for a few months or years, drivers can easily exchange their ride for a different one at the end of their contract.
Buying: How It Works
On the flip side of the coin, there are also many advantages to buying a vehicle. The exciting thing about purchasing a vehicle is that, at the end of the day, you will own your ride outright. Loan payments will last until you have paid off the entire agreed-upon amount.
If you decide to finance your new purchase, the down payment for purchasing a vehicle is usually set by the lender and depends on your credit score. If applicable, you may also pay off your vehicle up front.
You may also be able to trade in your current vehicle and have a portion of that value count toward the down payment on your new ride.
Benefits of Buying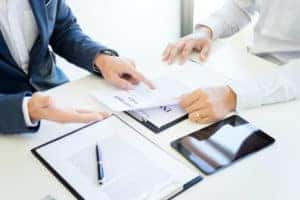 Drivers who know the vehicle they want and enjoy owning their own vehicle will be happier purchasing their next ride. Some advantages to owning your vehicle include:
• You Own It—You are paying for the entire value of the vehicle, so you will own your vehicle outright by the time you have finished your payment plan.
• Freedom to modify—For drivers who like to add aftermarket flare to their set of wheels, you have the freedom to do so when you purchase.
• No restrictions—When you purchase a vehicle, you are not tied down by any mileage restrictions and may drive as much as you desire with no penalties.
The Choice Is Yours
No matter what route you take, there are benefits to buying and benefits to leasing your next ride. If you're looking to buy or lease a vehicle near Jackson, Clinton, Ridgeland, or Madison, MS, contact us or stop by at BMW of Jackson to see what we can do for you.