TIRE SERVICE NEAR ME

Are you on the hunt for tire service near Jackson or Clinton, MS? Is your ride starting to drift to one side while getting from Point A to Point B around Ridgeland or Madison? BMW of Jackson is here to help you out!
Our on-site service center boasts the resources and personnel necessary to handle all your tire care needs. Take a moment to read over the following information and learn about a few of the ways we can provide you with assistance.
---
MEET OUR CERTIFIED AUTOMOTIVE TECHNICIANS


When you hand your keys over to a member of our service department, you can be confident that your set of wheels will be getting the care and attention that it requires from the moment it's pulled into the bay.
The specialists who will be seeing to this are factory-trained, certified, experienced, and highly skilled. On top of that, they put their know-how to work to get you back on the road as soon as possible.
---
WE OFFER DEPENDABLE TIRE CARE
No matter what sort of issues you might be having, our mechanics have you covered every step of the way.
You can count on them to proficiently handle everything from tire rotations and wheel alignments to repairs and replacements. Plus, they have access to the latest equipment and technologies and are familiar with advanced methods that help produce first-rate results every time.
---
THINGS TO KEEP IN MIND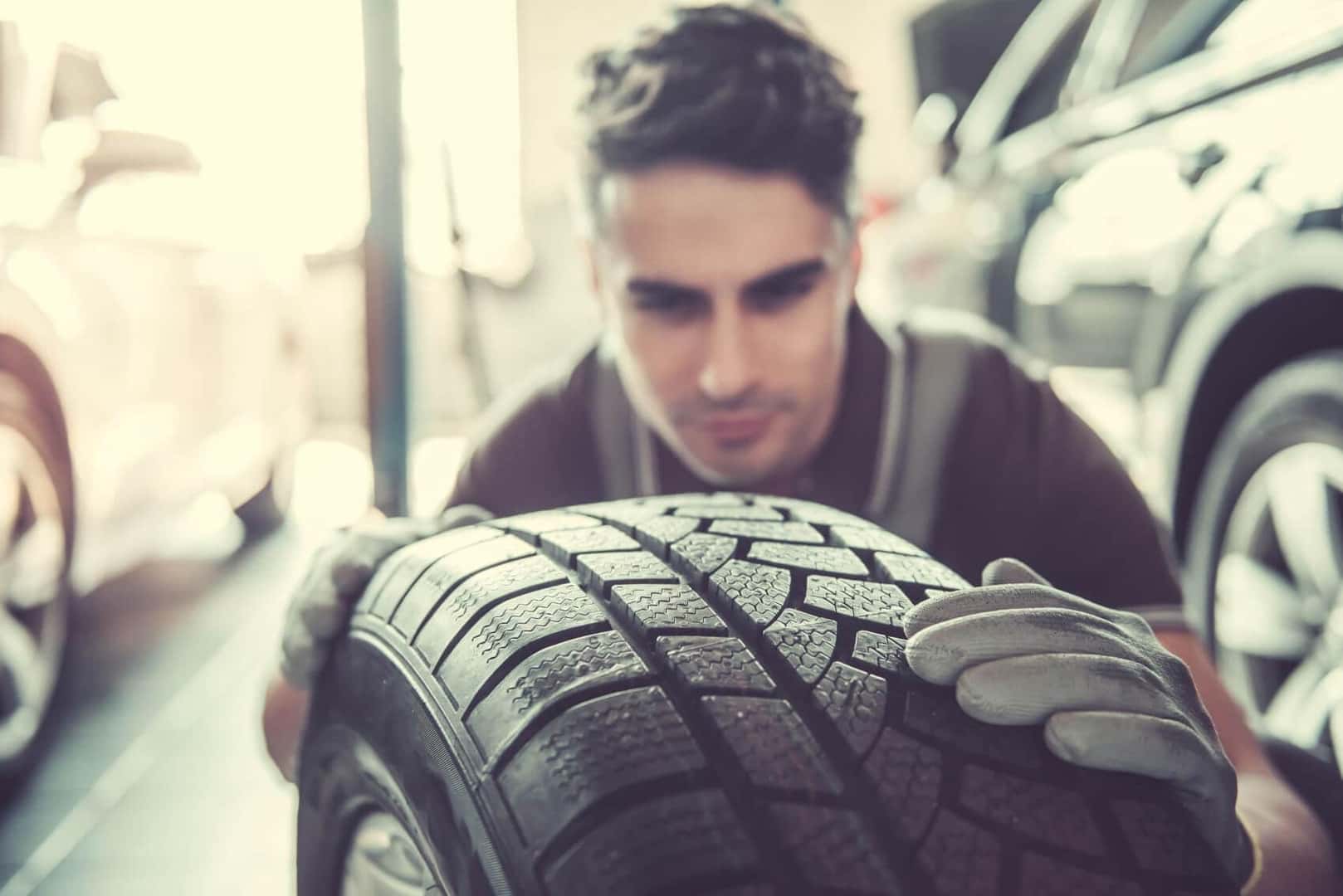 While tires can generally last between three and five years, such factors as the quality of the tires themselves, road conditions, and driving behavior can see to it that your tires end up lasting closer to three years than five. Things you can do to get the most out of your tires include avoiding drive too fast or making sudden stops.
Remember to keep an eye on the condition of your tires. If they're exhibiting uneven wear and tear, it's likely that it's time to have them rotated. Tires that are showing signs of excessive aging like swelling, cracking, or separating are no longer safe and need to be replaced right away.
Don't forget that having the correct amount of air pressure in your tires allows them to continue to provide a safe and reliable performance. Be sure to consult the vehicle's owner's manual for the recommended air pressure levels.
---
FINDING TIRE SERVICE NEAR ME
Do you live or work near Clinton, Madison, Jackson, or Ridgeland, Mississippi? Are you ready to get your tire needs addressed? To get the process started, all you have to do is click on the link for the location closest to you. Then, go ahead and read more about the kind of work you can expect to have completed here. If you have any questions along the way, we'll be happy to get those answered for you immediately.
When you're all set to schedule your tire service appointment, simply contact a member of the team here at BMW of Jackson. We look forward to hearing from you!
---