---
Drivers in Jackson, Clinton, Ridgeland, and Madison, MS, searching for "transmission repair near me" can count on our team at BMW of Jackson. Our crew of service center experts aims to provide comprehensive maintenance to help keep your BMW running its best for miles to come.
Here, you'll find important information about your vehicle's transmission, when it should be serviced, and signs it may be time for a checkup. Continue reading or follow the links below to learn more!
---
WHAT DOES MY TRANSMISSION DO?
Your vehicle's transmission is responsible for transferring the power generated by the engine to the wheels, making it a major player in the function of your vehicle. It also regulates the amount of power delivered to the wheels, allowing them to adjust as you speed up or slow down. This is known as shifting gears.
How you shift gears depends on the type of transmission in your vehicle, which tend to come in two versions: manual and automatic. An automatic does all the shifting within the transmission itself, while a manual requires the use of a clutch pedal and a shifter so you can manually change gears as you drive.
While automatic transmissions are more common in new vehicles, manual transmissions are still offered on certain models and are preferred by some drivers. Regardless of which type you use, the transmission also needs transmission fluid to help keep the inner workings lubricated, clean, and cool.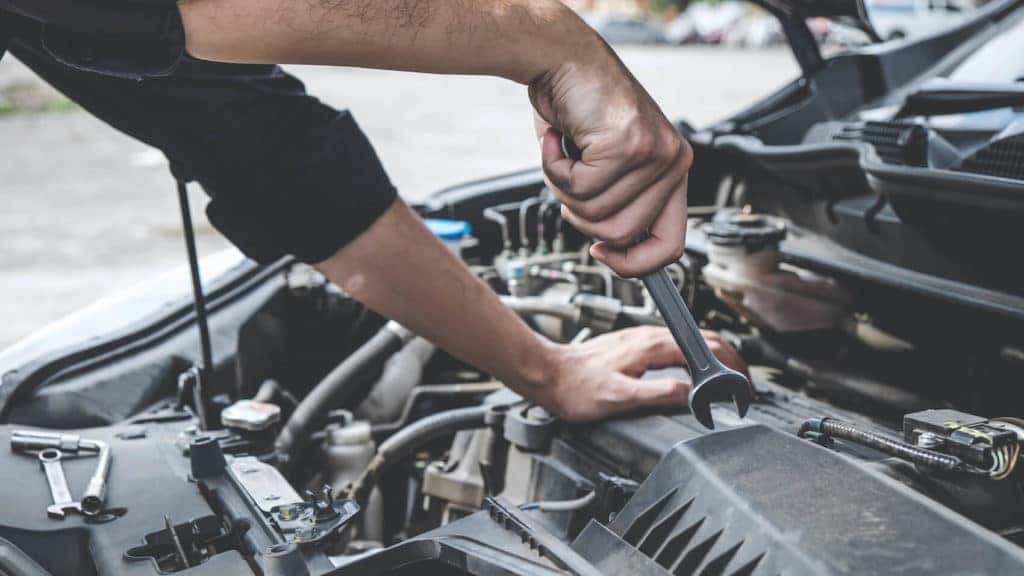 ---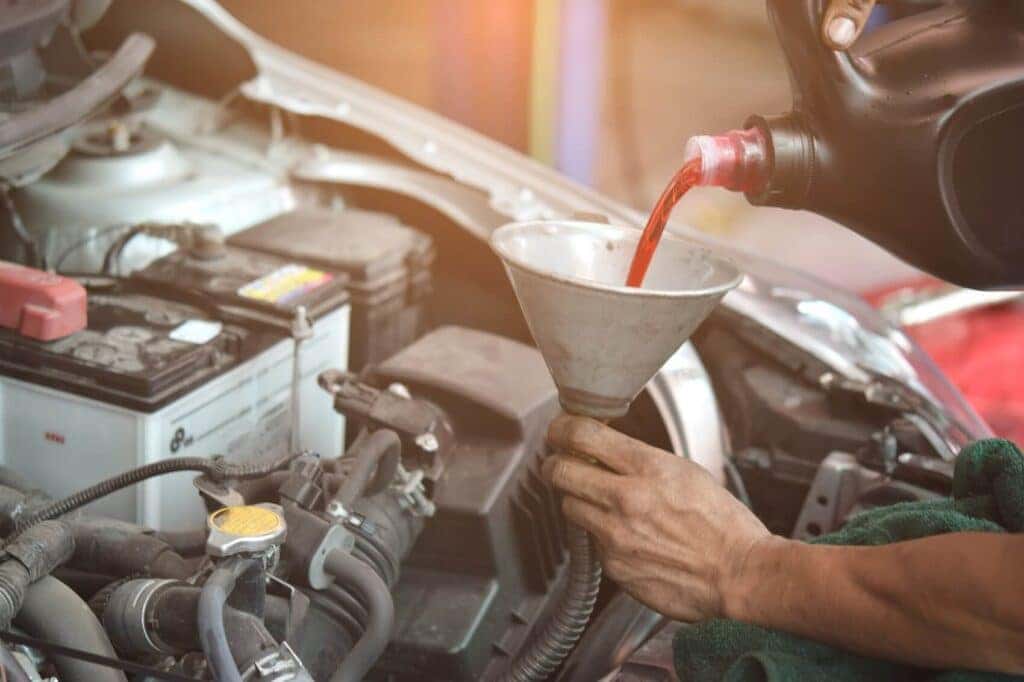 WHEN SHOULD I HAVE MY TRANSMISSION SERVICED?
The type of transmission can also determine how often you should have it serviced. For manual transmissions, service is recommended every 30,000 to 60,000 miles. Automatics, however, can go from 60,000 to 100,000 miles between service appointments.
The time between services can also vary among different models as well as due to different driving styles and conditions. For this reason, it's a good idea to watch out for any signs your vehicle's transmission may require service or repair. These signs can include:
Rough Idling and Odors – If you notice a grinding or shimmying while your vehicle is idling or while driving that wasn't present before, it could mean transmission issues. Also, if you notice a sweet, burning odor, there may be trouble with the transmission fluid.
Gear Slipping or Poor Shifting – If your vehicle's transmission slips in and out of gear, especially on hills, or if you've noticed rough or delayed shifting while driving, the transmission should be checked ASAP.
Poor Acceleration – If your vehicle isn't responding as quickly as usual or if it takes longer to accelerate, it could be related to a transmission issue.
Check Engine or Transmission Light – This is possibly the most obvious warning. If you see either of these lights on your dashboard, it's time to visit our service center.
---
SCHEDULE TRANSMISSION REPAIR WITH US!
Now that you know more about your vehicle's transmission, you'll be ready the next time you need transmission repair. Our team at BMW of Jackson is ready to help. Drivers in Clinton, Jackson, Madison, and Ridgeland, Mississippi, can feel free to stop by or contact our team to schedule their next appointment!
---